A courageous little island with stunning views and even more beautiful people. I am so grateful that I had the opportunity to spend a week in this place and see so much of their land, history, culture, resilience, and devotion to this place they call home and to each other. A very special thanks to The TASIS School in Dorado and Fernando Gonzalez for the invitation to come and spend the week as their guest artist to share about Postcards from the Parks and teach workshops to students from K-12 as well as parents and faculty. Many classes and presentations later in art, history, and science classes along with faculty meetings, whole school assemblies, and a special evening for parents, I had the chance to share my journey and stories so far, opening their eyes to the plight of our public lands. I was overwhelmed by the interest, compassion, thoughtful questions, and attention I received from all ages and hope that TASIS Dorado may be one of my first schools to participate in a Postcards from the Parks Student Expedition Trip in 2020!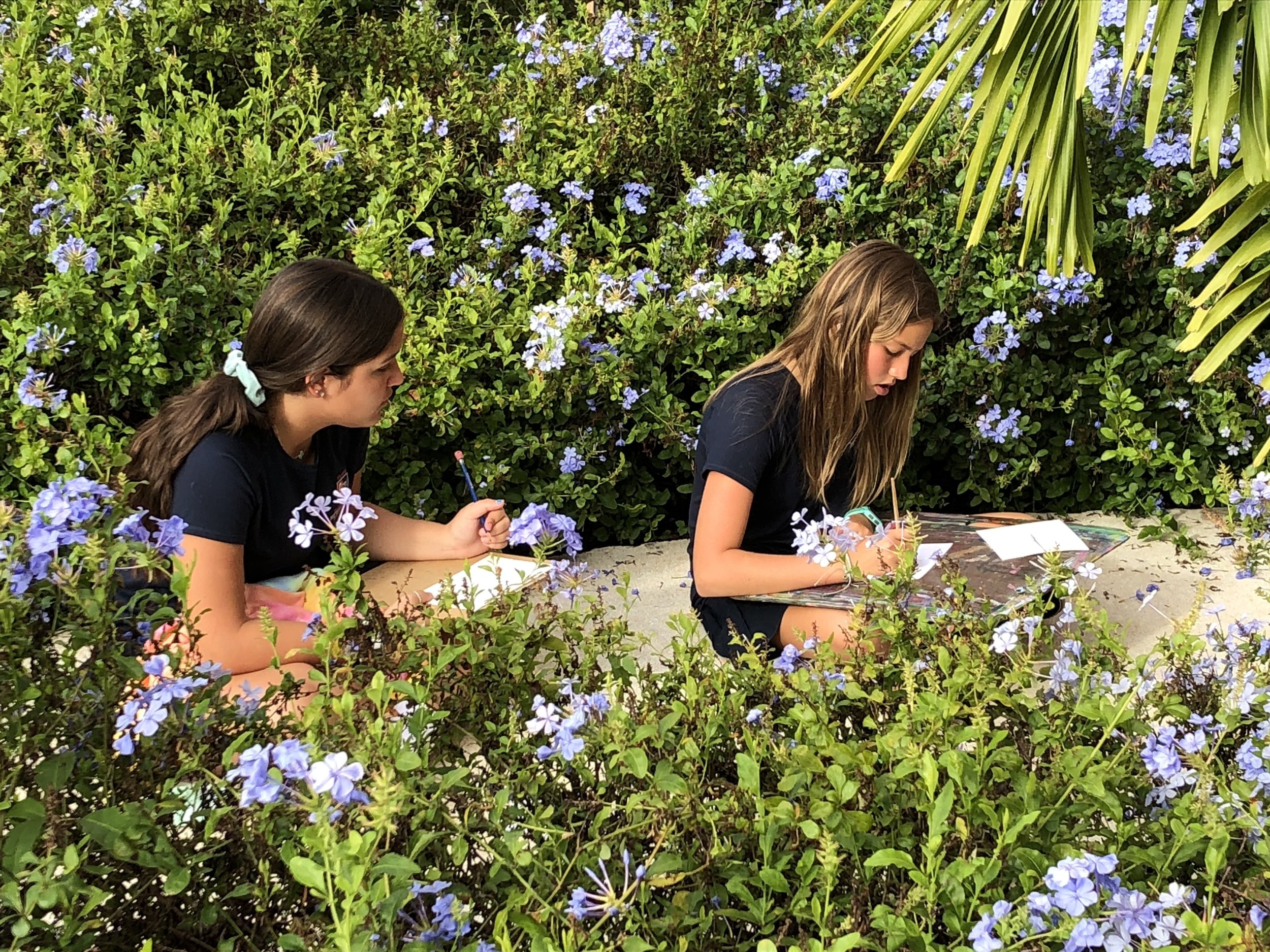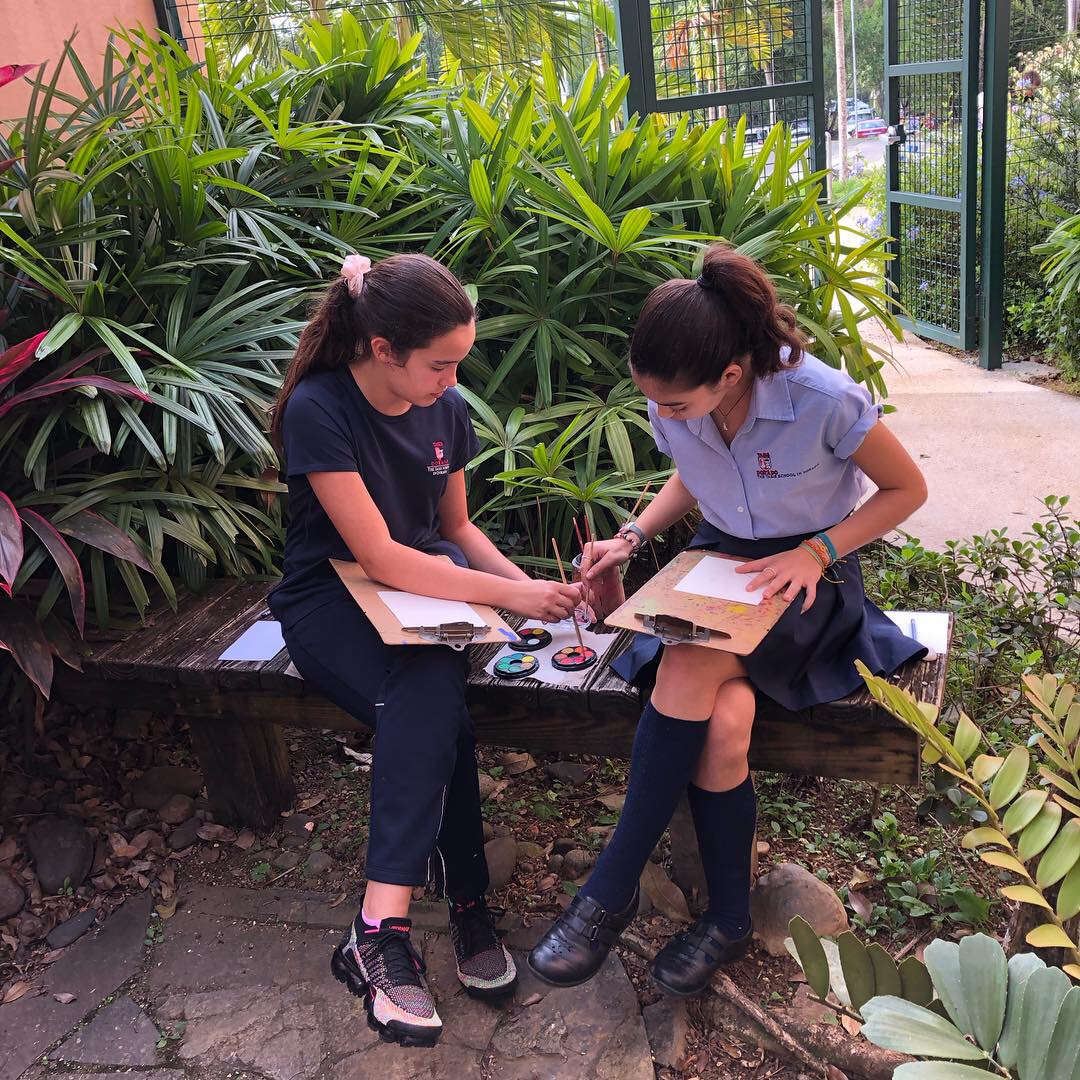 In addition to an action-packed schedule I had at TASIS Dorado, my hosts made sure that I did not miss the major highlights of Puerto Rico's National Park Service locations on the island! Upon my arrival, I had a wonderful day exploring Old San Juan including a visit to Castillo San Felipe del Morro- which began construction in 1539 by none other than Ponce de Leon. The fort construction and expansion continued for over 250 years and is now a recognized as a National Heritage Site by the United Nations. El Morro had only that day reopened after the Government shutdown. I was fortunate to have what became a private highlight tour with Park Ranger Anthony and got a chance to speak personally about the what specific issues endanger the preservation of this historic place, the oldest fort in the western world. Anthony was quick to express that the biggest threat to this area is human impact. Visitors love to come totaling millions a year – they sightsee, picnic, fly kites on the vast lawns surrounding the fort. Unfortunately, they are not conscious of the damage (intentional or not) that they leave in their wake. Education is key, ears willing to listen is essential, and enough staff to keep things clean, maintained AND educating absolutely necessary. He said in general do to budget cuts, parks are generally 40% understaffed across the country.
In addition to the fort, I was able to experience a little of the art and culture of Old San Juan including attending a lovely art exhibit by local artist Eric Tabales with my new friend Manny Vazquez. We had a delicious brunch in a restored Spanish Colonial home and art collection on San Sabastian Street owned by Roberto Gonzalez and visited Casa Blanca, the original home of Ponce de Leon (built in 1589).
Thursday Fernando and I ventured into the amazing El Yunque National Rain Forest – the only tropical rainforest in the National Parks System. Though much of the park is still closed due to extensive damage from Hurricane Maria and the El Portal Visitor Center closed indefinitely, what I could get to and see was an absolute feast for the senses! During our day long visit, we had every form of weather filter through – sun, fog, drizzle, rain, mist and sun again. As we twisted and climbed Pico El Yunque, we eventually broke through the cloud bank to a breathtaking view across the canopy to the ocean beyond!
Treks to waterfalls, tons of photos, getting caught in a few showers, and dining on local food truck fair rounded out the day. There was not much for manpower in the park as any available staff seemed to be away working on damaged trails and keeping the public safe from the post Maria damage which didn't seem to leave any staff for a chat or education, but this is the current plight of many parks. El Yunque is considered the crown jewel of the island by locals and they beam with pride when you talk about it and were so grateful that I would come all that way to include them in my journey and my story. It is not to be missed if you find yourself in PR and is almost as beautiful and the Puerto Rican people themselves. Here are a couple of my interpretations from El Yunque…Check out the gallery to see more paintings and photographs from my National Park travels!
My week ended with a wonderful adventure and exploration of the North Shore of the Island planned for me by Lourdes Rosa (TASIS Dorado Art Teacher), Marisa Rojh (Guidence Counselor) and her husband Ricardo - director of V.I.D.A.S. This gave me the opportunity to see many small towns and villages that are still struggling to recover.
Here are some of the Highlights:
Our perfect and enlightening day was capped off with an amazing outdoor lunch served to us just steps from the ocean. The locally grown, vegan meal was incredible and part of this couple's goal to create an ecotourism camping and dining destination in Cambalche called Brave World. We were so grateful for the two hours we could spend with this little family sharing their passion for food, service and their land. Mother and child were gracious enough to pose for this beautiful photo that is soon to become a mixed media portrait!
Thank you to Puerto Rico for your hospitality, grit, endurance and love – your island is a treasure! Thank you to Fernando, Lourdes, Marisa, Ricardo, Roberto, Manny, and everyone at TASIS Dorado for bringing Postcards from the Parks to your little corner of the world and letting me share, explore, and create! Lifelong friendships were made and I will be back to be sure!
The adventures continue as I spent last week in Charlotte, NC and Providence Day School and have now just arrived in Santa Barbara, CA at Crane Country Day School as guest artist - teaching workshops and presenting about Postcards from the Parks…stay tuned for more …a lot in store this spring and this is just the start!